We are Indigenous scholars, health researchers, practitioners, policy makers and community builders united with a shared purpose: to improve the health of Indigenous northerners.
As individuals, this has been a lifelong principle in practice across our work. As a group, we generate strong intention and a sense of possibility that inspires action. Our collaborative approach to community-led research will bring about sustainable change and improve health outcomes for Indigenous communities now and for years to come.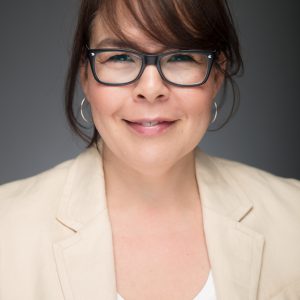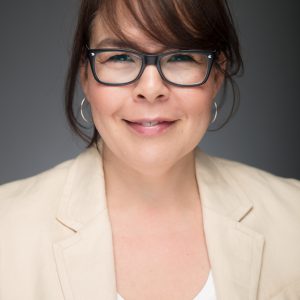 Kimberly Fairman joined ICHR as Executive Director after a career in the federal public service. Trained as a Nurse at Aurora College, she is now pursuing a Masters Degree in Public Health at the University of Alberta. She enjoys working with researchers, Indigenous knowledge holders, clinicians and policy makers in health systems research that impacts on the northern patient experience. She plays an important role by weaving partnerships into the research fabric, engaging with communities and building northern capacity for health research. With continuing support from Canadian funding agencies and University partners, Kimberly is showcasing the valuable contribution of northern communities, practitioners and Indigenous knowledge holders to the modern research agenda. She is a member of the board for the Canadian Society for Circumpolar Health. She resides in Yellowknife with her husband, four children and four grandchildren.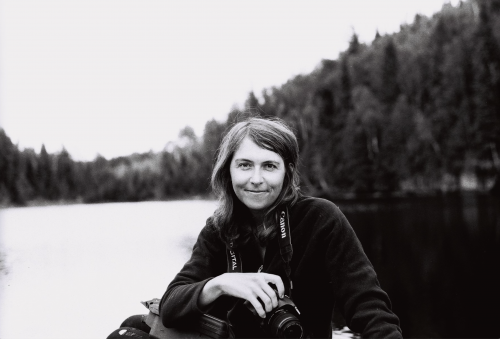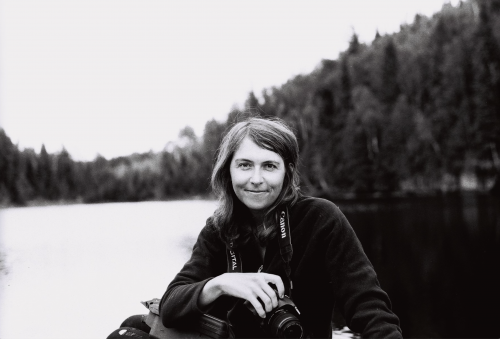 Sophie is a Project Coordinator for the NT-NEIHR and a PhD candidate in Public Health at the University of Toronto's Dalla Lana School of Public Health with specializations in bioethics and Indigenous health. Sophie holds a CIHR Patient-Oriented Research Fellowship, and she was the recipient of a 2017-2020 CIHR Doctoral Research Award and a 2018-2019 CIHR Health System Impact Fellowship. She is passionate about community-based research and northern health and has worked over the past seven years on a wide-range of community-led projects with various Indigenous communities in the Northwest Territories. She has an MSc in Health Policy and has experience developing and supporting policy initiatives in Ontario, Yellowknife, Whitehorse, and Uganda.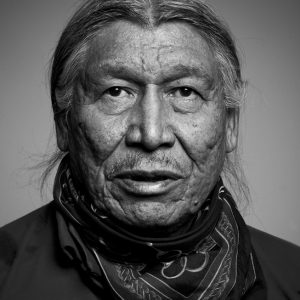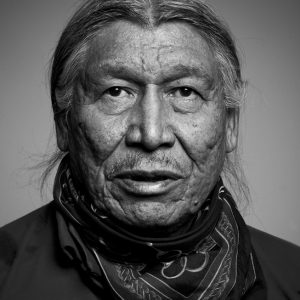 A Denesuline and member of the Smith's Landing Treaty 8 First Nation François Paulette survived the residential school system before going on the become the youngest Chief in the NWT Indian Brotherhood in 1971. In 1972, along with sixteen other chiefs from the Mackenzie Valley, he challenged the Crown to recognize treaty rights and aboriginal title to over 450, 000 square miles of land in the historic Paulette case. He remains a passionate and outspoken advocate of treaty and Indigenous rights in all matters affecting his people, and is recognized in the courts as an expert witness on historic treaties.
As Chief Negotiator for the Smith's Landing First Nation, François worked diligently to conclude a Treaty Land Entitlement Agreement, which has proven to be of critical importance in protecting the Slave River from hydro-electric development.
François takes pride in maintaining his Dene language and the traditional knowledge that derives from his close relationship with the land. He was one of the founding members of the Dene Cultural Institute, and continues to serve as an interpreter of traditional knowledge and a facilitator of cross-cultural understanding. As a collaborator on a number of Canadian and international documentary films, he has helped to increase public understanding of the Dene way of life (Dene Ch'anie), and has participated in ecumenical forums, including the Parliament of the World's Religions, to promote an understanding of the spiritual world of the Dene.
François remains active in efforts to protect the natural environment of Denendeh.  He has contributed to numerous water conferences in the north and has been a collaborator on several documentary films focusing on the impact of the tar sands development on the environment and people of northern Canada.  Over a period of nine years, he participated in annual meetings of the United Nations Conference of Parties (COP) on Climate Change in various locations around the globe and contributed to the Indigenous Peoples' Traditional Knowledge articles of the Paris Agreement.  As a past member of the Assembly of First Nations Elders Council, François was instrumental in the development of traditional knowledge protocols and policy for the Canadian Ministry of Climate Change and the Environment.
François has extensive experience as a guest lecturer at institutions such as Aurora College, Dechinta Centre for Research and Learning and the Munk School of Global Affairs, University of Toronto.  He is currently an Adjunct Professor at the School of Public Health, University of Alberta.  He is an Elder Advisor to the Institute of Circumpolar Health Research (ICHR) and to the Arctic Indigenous Wellness Foundation.
He has recently been named an Officer of the Order of Canada. Ultimately, however, his well-being and strength continue to derive from his relationships with family and the ancestral lands of the Denesuline.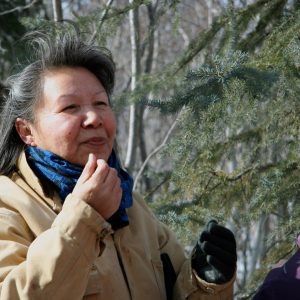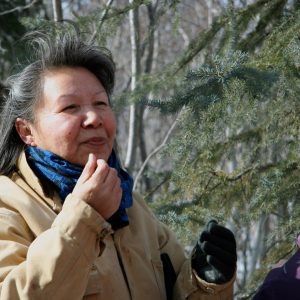 Be'sha Blondin is a First Nation's Elder from the Sahtu Region of the Northwest Territories with forty years of experience in Indigenous traditional healing and living in harmony and balance. From her youth, Be'sha learned about environmental laws, traditional law, life skills, and knowledge and medicines of the land from her family and Elders. She speaks to preserve and to revitalize Aboriginal cultural knowledge and belief systems. She has worked with communities in the North and across Canada for over 35 years delivering land-based healing programs, developing wellness plans, and teaching ceremonies, healing practices, cultural competency and traditional knowledge approaches to wellness. Be'sha is committed to helping her people heal and is excited to be leading the development of a space for Elders to share and practice their traditional teachings, which has been one of her life's dreams.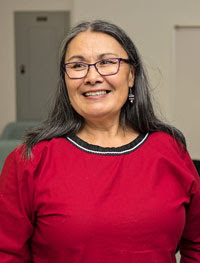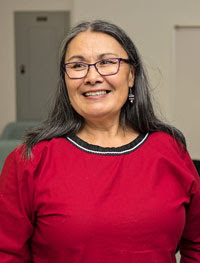 Rassi Nashalik is an Inuit Elder committed to the promotion and preservation of Inuit Qaujimajatuqanfit (traditional knowledge). She was a highly respected media personality who had a long association with CBC North, travelling extensively across the North, speaking with northern peoples and understanding their concerns. She has produced award-winning programs celebrating northern achievements, as well as highlighting problems such as youth suicide.  Early in her career, she served on the frontline of health care as a community health representative in Pangnirtung, Nunavut.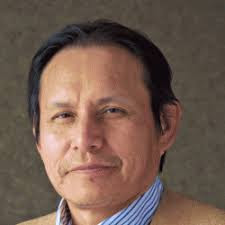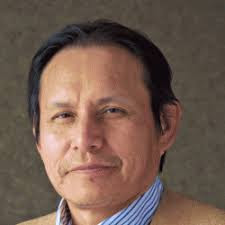 For more than two decades, John has worked to preserve, revive and celebrate the culture and language of the Tłįchǫ people, particularly through land-based programs. He is experienced in the area of land claims and self-government negotiation and implementation work in community service and with government agencies in the Tłįchǫ region.
John is committed to advancing education opportunities in the north and supporting research that is grounded in Tłįchǫ cosmology. In his role with the Tłįchǫ Research and Training Institute and senior advisor to the Tłįchǫ Ndek'àowo (Tłįchǫ government), he advises and collaborates at the Institute for Circumpolar Health Research.  His work includes participating in research projects as a co-investigator and traditional knowledge holder; co-supervising graduate students applying traditional knowledge methods in their research; and, lecturing as invited.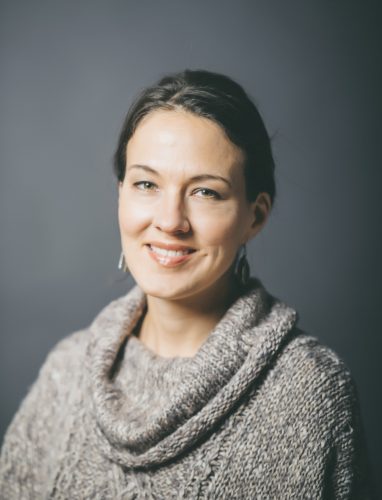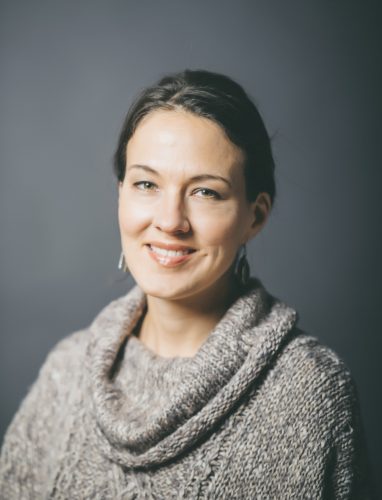 Nicole Redvers is a member of the Deninu K'ue First Nation and has worked with various Indigenous patients and communities around the globe helping to bridge the gap between traditional and modern medical systems. She is assistant professor in the Department of Family & Community Medicine at the University of North Dakota and co-founder and board chair of the Arctic Indigenous Wellness Foundation based in the Canadian North. Nicole is continuing her life-long passion for learning at the University of Oxford while continuing to work with her Indigenous Elders in the area of knowledge translation as it pertains to planetary health. She is excited to contribute to research efforts in the north and is grateful for the support she has received in this process.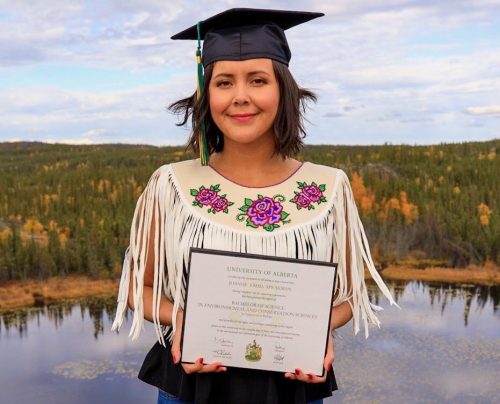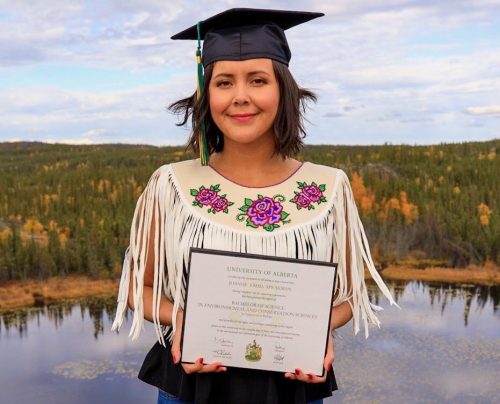 Joanne Speakman is from the Northwest Territories. She grew up on Great Bear Lake in Délı̨nę before moving to Yellowknife. Growing up in the North and spending time on the land inspired Joanne's interest in biology. She decided to study at the University of Alberta and in 2020, Joanne graduated with a B.Sc. in Environmental and Conservation Sciences. Throughout her career, she has contributed to research, government, and regulatory organizations toward environmental stewardship. Joanne is Sahtúot'įne Dene and she's also passionate about incorporating Indigenous perspectives in her work. Currently, Joanne is pursuing her interest in health care at the University of British Columbia in the School of Population and Public Health. Her Master of Science research will focus on health care equity and access to medical diagnostic services. Joanne is honoured to be the 2021 recipient of the ICHR Grant for Education in Health Studies and looks forward to a rewarding career ahead.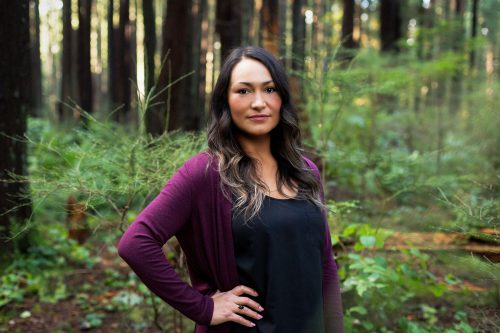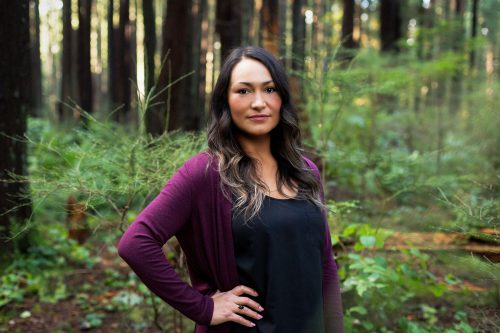 Clinical Therapist, Shauna Kormendy (she/her), is Tr'ondëk Hwëch'in from Dawson City, Yukon and Yup'ik from Alaska. She completed her Bachelor of Social Work and Advanced Master of Social Work in Vancouver, BC and is currently in the second year of her Doctorate program at the University of British Columbia.
As Shauna is an intergenerational survivor of residential school, she built on her family, community and life experiences to direct her research to focus on healing intergenerational trauma and symptoms of trauma, such as addictions and mental health. In her Master's thesis, she worked with residential school survivors and intergenerational survivors. She is continuing and expanding on this research for her doctorate.
Shauna learned the disproportionate rates of addictions, self-harm, violence, disease, and suicide for Indigenous communities. The importance of community and the connection to land is essential to her wellbeing for building and maintaining a healthy balanced life. Shauna integrates her Indigenous ways of healing (such as land-based healing and other Indigenous spirituality) with various clinical interventions (such as psychotherapy and expressive arts therapy) with other modalities (such as yoga and breathwork) to provide
culturally safe ways of healing.
Shauna has worked in and with Indigenous communities for over 25 years in various capacities, such as youth support, human resources management, mental wellness support programs, clinical therapy for children, youth and families, with a specialization in complex and intergenerational trauma.
Shauna's areas of specialization include:
Complex, intergenerational, historical trauma & colonial violence
Little 't' trauma
Substance use & behavioural addictions
Concurrent disorders
Attachment, dissociative, impulse control disorders
Grief, loss & sadness
Mental health & wellness
Compassion fatigue, burnout & spiritual exhaustion
Anxiety & depression
Mood disorders (bipolar, postpartum, seasonal affective disorder)
Couples, codependency, conflict & communication
Domestic abuse & sexual violence
Self-worth, self-harm & self-destructive behaviours
Children & youth
Emotional regulation and co-regulation
Life changes (positive and negative)
Infertility & pregnancy loss (unexpected or chosen)
Transitions and/or transformations
Supporting family or friends struggling with any of the above
LGBTQ2S+
When Shauna is not working, you will find her on mountain ranges, rivers, and lakes in the Yukon, near the ocean searching for sea glass in Vancouver, or playing with her many nieces and nephews.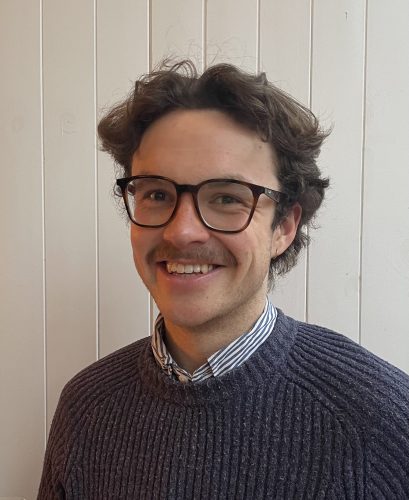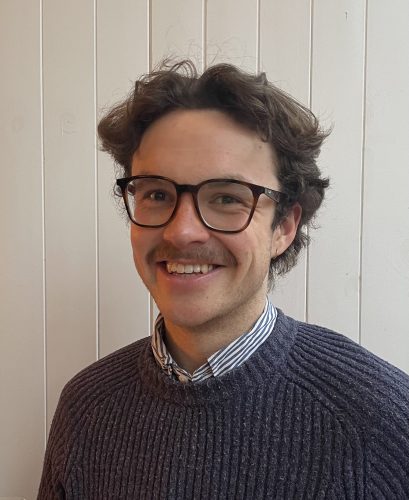 James grew up New York City and spent the last five years in Montreal where he completed his undergraduate degree at McGill University. He is now based in Toronto where he is pursuing a Master's in Public Health in Indigenous Health and Global Health from the University of Toronto. Outside of school, he enjoys being outside, reading, and running.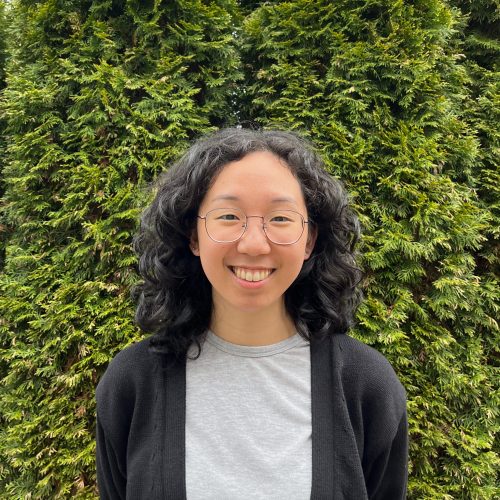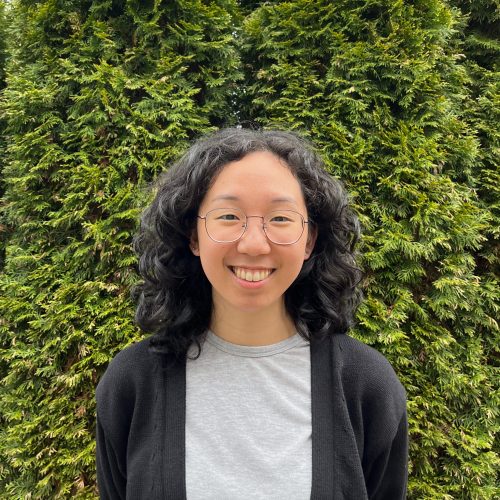 Esther grew up in British Columbia, and now studies at the University of Toronto as she pursues a Master of Public Health, with specializations in Indigenous Health and Environment & Health. Throughout the summer, she will be working closely with the NT-NEIHR to help expand the network's community members. Esther is passionate about community-based research and the development of culturally safe health systems. When she is away from the computer, she also enjoys reading, going on walks, and playing the piano.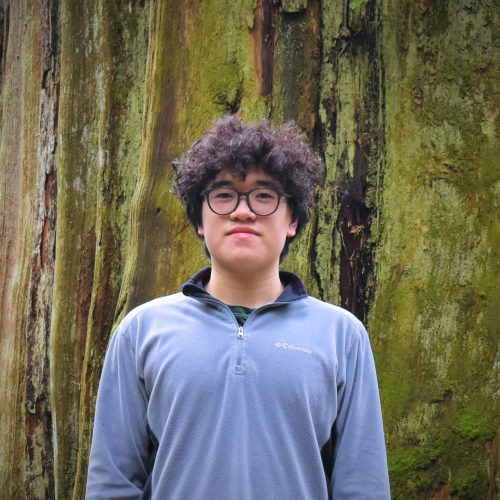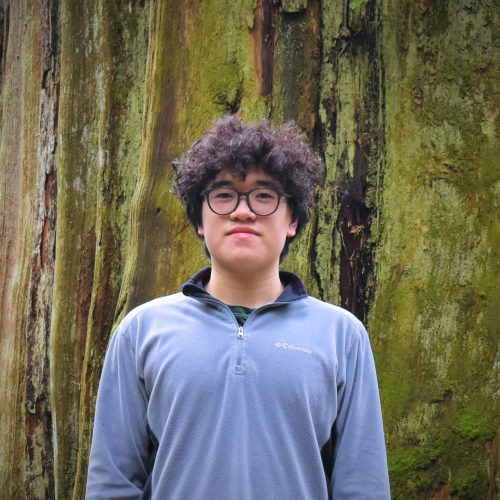 Vincent grew up in Vancouver, British Columbia. This summer, he will be working with members of the Yellowknifemiut Inuit Association to identify health research priority areas and to determine which Indigenous research methods are important to them. In his free time, Vincent enjoys rock climbing, cycling, and camping. Vincent is currently pursuing a Bachelor of Science at McGill University.