Over the last decade, health research in the Northwest Territories has evolved alongside community-led research. We all have something important to say. We all have a reason to be involved.
So how can we uplift communities so that they are in a position to contribute in meaningful ways?
It won't happen through a single project. Or through one person or approach. To enact the change we need, we must impact on multiple levels. It begins with recognizing and valuing the unique perspectives of community members. Through mentorship, inclusivity, capacity building in our institutions and communities, and sharing information in relevant ways, individuals feel like and become part of an overall solution or goal.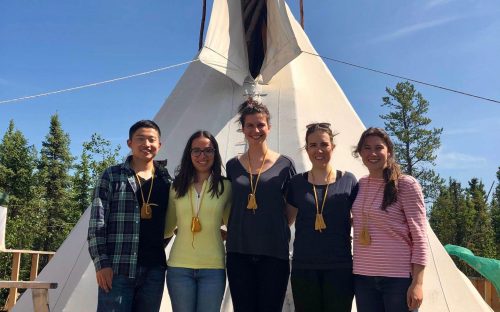 We are working with the strength of diversity and collaboration.
Reflecting on key principles that can guide research and create an impact on northern communities over the longer term.
Gaining insights into the complexity of health issues for Indigenous Canadians and the number of areas that it affects lives.
Combining our unique skills and perspectives to catalyze the impact on the overall experience for Indigenous people in the Northwest Territories.
"NEIHR is an opportunity to build capacity for community-directed research that can inform areas where Indigenous people are taking back their language, culture and way of life and enhance the policies and the programs that they are accessing."

Kimberly Fairman (ᓰᑦᖁᕐᓗᒃ)
Executive Director, ICHR